Pick the type of DISC/USB you're setting up

Your CD disc contains audio files only, is 74 minutes or less in total play time, and you want it playable in any cd player.

If you have lots of mp3 files that have a longer play time, choose Data CD.

Capacity of about 702MB fits on a CD. This can include mp3, exe, pdf, or any other types of files.

If your data is larger than 702MB, make a multi CD set or choose DVD or USB.

You have video files for an authored video DVD, or you have any kind of files you want loaded to a DVD. DVDs can be data (used on a computer) or Video DVDs (authored for a DVD player).

USBs can contain video that could be viewed on a Smart TV, or any other type of file that can be used by a computer.
TrepStar can help you with project setup.
If you would rather skip the file preparation step, or want complete project setup support, you have a few options. Learn More
TrepStar CD and DVD Media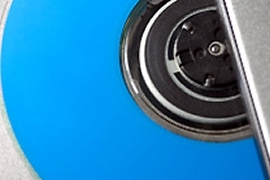 TrepStar burns to CD-R and single layer DVD-R (DVD5) blank discs.
We use only Professional Grade Glossy blank discs. We print in full color and the finish is glossy and the best on the market.
We do not burn to dual layer DVD (DVD9) or Blu-Ray
We can not burn your copy protected discs (or the copy protection would not be very good would it).
We do not add copy protection to your discs.
TrepStar USB Flash Drive Media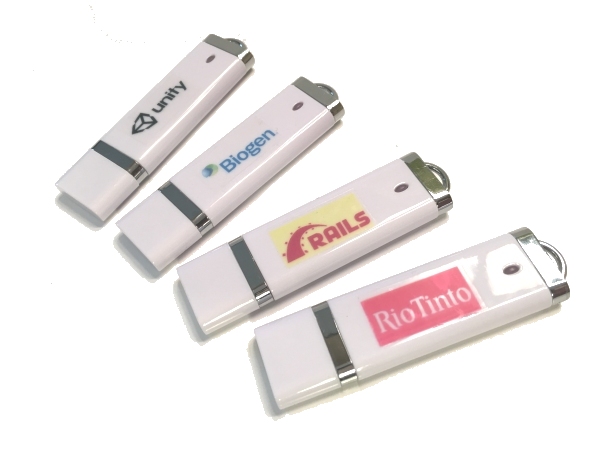 TrepStar offers USB drives with data capacity ranging between 512MB and 16GB.
We use only Professional Grade Tier 1 SanDisk, Micron, Toshiba, Hynix, Samsung, or Intel chips. These are best in class chips, which have the manufacturer's name and serial number included on the silicon chip:

USB flash drive quality is measured by integrity of its silicon chip.
Many other services use cheap USBs which are mainly meant for marketing give-aways and trade show trinkets.
We are here to make sure your customer gets the data they paid for correctly, every time.
We make sure to use the best components and technology. We copy the data, then verify it.
Sometimes we do find bad USB Drives during the copy process. We throw it away, and start over. This ensures you get a fully test, zero failure USB Thumb drive that you know will work.

Your logo is printed in full color and placed on the thumb drive.
We offer several low cost USB Packaging options.
We do not currently offer the ability to add copy protection to USB product.