Turnaround Time - One Day Plus Shipping Time
On Demand Fulfillment Ordering
Create and set up your project yourself in as little as 20 minutes or let us help you order in bulk.

Once your project is fully configured, product is ready to order.
One Time Bulk Order
If you would like to see pricing for a one time bulk order of 25 or more units, Get Bulk Pricing Here.
Order Product in any Quantity
Once the project is fully configured, order on demand. We start to manufacture immediately.

For on demand orders sent to your individual customer, production takes only one day. If you ordered in bulk, you chose the production speed during the order process.

Your product will be shipped to any domestic or available international address.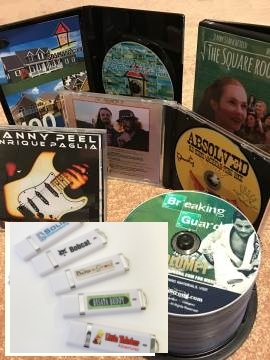 Shipped Next Business Day
Your product is often shipped the next business day (for single/low quantity on demand fulfillment orders).

For larger bulk orders, production time varies.

See how to estimate total shipment time below.
Total delivery time is Manufacturing time plus Shipping time.
In most cases, for single/low quantity on demand orders, TrepStar will "turn around" (get packages in the mail) on the next business day
or the day after that depending on a few factors:
For example, if you ordered right now, because the time now (12/8/2023 2:54:13 AM) is before 10:00 AM central time, the product would ship within 1 business day(s) which will be on Monday since we normally do not ship Saturday.

For bulk orders purchased using our bulk order system, the production time depends on the choice you made when you ordered and mostly depends on how fast you give us all of the files required to create the product (including your final approvals of any files we configured for you).
TrepStar is not able to guarantee how long the post office will take to deliver the package once we get it to them. That is out of our control. However, TrepStar does guarantee we will get your product in the mail-stream in a reasonable and timely manner.
We reserve a full business day to manufacture your order before it ships.**

In general, your products will be in the mail within 2 business days and most likely on the next business day from when the order was paid.
For bulk orders (25 or more units), the products are usually the mail within 2-3 business days. The clock starts once all of your artwork and data files are approved and the project is configured completely.
Some products will ship the same day if ordered early that day (before 3:00 AM CST USA).
TrepStar prints postage within a few hours after the order is placed/paid which gives you access to tracking information much sooner (when postage is printed). This is normally within 1-10 hours** after the order was placed. For on demand customer orders (using TrepStar for on demand fulfillment) you can update the tracking information on services like Amazon & eBay etc. even before we get the package in the mail.
Example 1: If you place your order early Monday morning (before 10:00 AM, and you have a short "Modify Address: X Hours" setting**), we will make the product that day or evening and it should make it in the mail on Tuesday. However, if you order later in the day on Monday, it may not be in the mail until Wednesday (but often will be in the mail Tuesday).
Example 2: If you order before 10:00 AM on Thursday it should be in the mail Friday, but we might not get it into the mail until Monday since we do not normally ship on Saturday or Sunday *
Example 3: If you order on Friday (or the weekend), it should normally ship Monday. Weekend orders usually are in the mail on Monday as well but may be pushed until Tuesday depending on how busy we are.
When you order, look at the recent orders report. See the tracking link(s). You will see exactly when we printed postage, and exactly when the post office scanned in the package that we delivered to them. The post office will normally scan in packages within 12 hours from when we deliver it to them. You'll see our turn-around time is very fast. Please factor in any delay as a result of a high "Modify Address: X Hours"** setting.
Any postal holidays near the time of order may delay the shipment an extra day depending on when your order was placed and your "Modify Address: X Hours"** delay setting.
** There is a TrepStar account "Modify Address: X Hours" setting (which is set to 2 hours by default). This setting creates a delay between when the product was ordered, and when the postage is printed. This is very useful to our publishers that use our service for single quantity on demand order fulfillment. If you order in bulk (50 units or more) you could set this setting to less than an hour to avoid any shipping delays. Having time before postage is printed gives you and your customer time to modify any mistakes in the address. If you prefer to reduce any delays in shipping, make sure this "Modify Address: X Hours" as low as you're comfortable with. This delay is the same as if the package was ordered that many hours later so it pushes when the product will get into the mail-stream.
* We try our best to ship orders that paid extra for Priority shipping as soon as possible (next or same day). This works best if you have a short "Modify Address: X Hours"** setting (1 hour or less). We often get Thursday or early Friday orders in the mail Friday afternoon (we just do not promise that). The post office closes early Saturday and is closed Sunday, so we do not ship any items on the weekend. Friday afternoon is the latest post office drop.
Shipping Time:
The following time-lines are estimates and not guarantees*** published by the US Postal Service.



When you order, you choose between Standard, Standard + Tracking, or Priority shipping methods:

Standard:

First class mail: 3-6 days on average, but could take as long as 2 weeks.
The only time the 'Standard' shipping method might cost less is when you order a single quantity and the product is packaged in a thin sleeve or EcoPack. This will ship at the lower 'Envelope' or 'Flats' rate which does not include tracking.
If your package is a single quantity product in a CD or DVD style case, this is considered a parcel and will automatically ship at the 'parcel' rate which is the same as 'standard + tracking'. Tracking will be included. This means choosing 'standard' or 'standard + tracking' will be the same price.
Over 16oz: Will be sent at the 'media' rate which is allowed for CD/DVD/USB media. It's lower cost to you but is the same speed as parcel mail.

Standard + Tracking:

First class mail: 3-6 days on average, but could take as long as 2 weeks.
Parcel rate: Tracking always Included.
Over 16oz: Will be sent at the 'media' rate which is allowed for CD/DVD/USB media. It's lower cost to you but is the same speed as parcel mail.

Priority

Priority mail: 2-3 days on average but could take a few days longer in some cases (like holidays).
Priority rate: Tracking always Included.
We try to get priority shipping packages out as fast as possible. They go to the front of the line.

Standard vs Standard + Tracking:

Often, there is no difference between choosing 'Standard' vs 'Standard + Tracking' on the order form:

If your package is a single quantity thin light weight disc or USB in a sleeve or EcoPack. If you choose 'Standard' we ship at the lower cost envelope or flat rate. There is no tracking in this case.
If your package is a single quantity product in a CD or DVD style case, this is a parcel and is normally under 8oz. This means it will be the same price regardless if you choose 'Standard' or 'Standard + Tracking'. Tracking is included.
If your package is over 8oz, any packages shipped 'Standard' will go at the lower cost, but slower 'media rate' which does include tracking.
If you choose 'Standard + Tracking' any product under 16 oz will ship at the first class mail parcel rate which can be a bit more expensive than media rate, but is faster.



NOTE: Shipping delivery time for packages at or above 16 ounces: Regardless if you choose Standard or Standard + tracking, if a package is 16 oz or more (most multi-quantity orders), the post office categorizes these packages as parcel select and take longer to arrive than first class parcels under 16 oz. Because we produce media (CD/DVD/USB), we can use the lower cost media rate (which is for CD/DVD/USB, or books only). Media rate refers to the lower cost (rate) to ship books and media. However, the delivery time for media rate is the same as the package/parcel rate duration. In other words, media rate will take the same delivery time as parcel rate (but parcels can be anything). This means anything 16 oz or more will take longer to arrive at this slower parcel/media rate. This is usually a 4-8 day delivery time (add one or two weeks for Hawaii and Alaska and any other US territory). If you have a package at or above 16 oz (like most multi quantity or multi product orders), use 'Priority' if you need a 2-3 day delivery time especially if shipping to Hawaii or Alaska.




Standard First-Class Mail International (Usually less than 10 days with a 4 week maximum). For INTL packages, it does not matter if you choose standard or standard + tracking. It's the same rate. Tracking is available to the destination for many countries but not all. In all cases, there will be tracking until it leaves the USA. At that point, you may or may not see additional tracking. This depends on the destination country. The post office changes and improves each month so tracking features usually improve and is often provided all the way to the destination. Western Europe and Canada are the best.
Priority Mail International (6 to 10 business days). Tracking Included. NOTE: If the package weighs more than 4lbs, the post office requires that it ship at the Priority rate. Pricing is automatically set at Priority shipping even if you pick Standard or Standard + tracking since by post office rule, anything over 4LB must be sent at Priority rates.
Tracking:
If tracking is available, an email with tracking information is sent to the email address used during ordering. This does not occur if you have customer email notifications turned off (edit your project and publisher settings).
To locate any available tracking for an existing order, you may search for a customer record from within your account or click the recent orders button.
If you choose the 'Standard' shipping method, AND order quantity > 1 for a domestic address (USA), we automatically upgrade to Standard + Tracking. For domestic addresses, if the package is over 13 ounces, it becomes Parcel Post/Media Mail which has a 3-8 day delivery time. If you need large packages sooner, ship Priority mail.
We guarantee your satisfaction for TrepStar products and services: Mistakes are rare, but if we make a mistake shipping a product, we'll correct it. If we send the wrong product, we'll resend the correct one. If a customer has a problem with a product, return it and we'll send a free replacement. TrepStar will make sure your products gets manufactured, packaged, and given to the post office in a timely manner, using the address you provided. We can't guarantee what happens once the product is given to the post office, UPS, or FedEx (please see sections below).


Delivery Guarantees: TrepStar does not guarantee delivery or delivery times because USPS, UPS, or FedEx delays or problems are beyond our control. There may also be delays due to holidays (like the Christmas rush). The TrepStar billing model for on demand low quantity (with no setup charges) does not charge enough to guarantee these kinds of delivery terms or each product order would cost you more per item.


Postal Refunds: Unless your order is for 50 units or more, we don't open USPS postal refund cases or give refunds for postage. It takes too much time and would not be worth it to you for low qty orders. For small qty orders, it's not worth the time it takes to open a case with the US post office. That takes our technicians time to create the case online, add any proof we have of shipping, monitor whether we actually got a refund from the post office at some point in the future, manually credit your account if an when we got a refund etc. This takes a lot of time and effort and to do this, we would charge your between $50 to $100 to deal with these custom handling issues on a per order basis. That is not worth the effort for a small postal refund which is capped at $50. If products do not arrive, or are returned, you'll have to decide whether to ship it again (by paying for a new order).


OUR PRICING MODEL: For single or low qty on demand orders fulfilled to your individual customers, we are your B2B/B2C provider. In these situations, most of what we charge you is labor to produce and package your product, and postage paid to the post office. We value you as a publisher and wish we could offer shipping guarantees, but that would mean we would raise prices to cover our refund/return costs for these single or low qty on demand orders. If you order in bulk (50 units or more) we can look into trying to get a partial postage refund. We keep our single/low quantity unit cost at the lowest wholesale price to attract and retain our best and most valued high volume publishers which require little or no support (on a per unit average). We keep prices low for this service instead of taking a percentage of your retail price or simply charging more per item. Lost, delayed, or the occasional broken items are costs you should factor into your pricing. Your retail prices should be set in part by the cost of the occasionally lost, delayed, returned, or broken packages.
Shipping Issues:
Publishers use TrepStar for bulk orders (many units shipped to a single address). These are the terms for the following:
Lost, Delayed, or Returned Packages: Lost packages are uncommon. In most cases, the package will arrive or be returned to TrepStar so we require patience to give enough time for these cases. Tracking will show progress for domestic addresses. Delays can occur in some cases especially for INTL addresses. Tracking for INTL addresses usually stops after the package leaves the USA. There can be delays because the package is held in customs if VAT is due or for other reasons. It's possible the package will be returned because it was not claimed by the recipient at the destination, or it was a bad address. For returns, we'll reship it again but will need to charge you again for postage and a small handling fee.
Broken Items: If the package was really damaged by the shipping agent (USPS, UPS, or FedEx) we will start a claim to see if we can get resolution. If any of your items were damaged (poor packaging by TrepStar), we will make it right by sending replacements.
Publishers use TrepStar to manufacture and ship single quantity orders to individual customers. These are the terms for the following:
Lost

Lost packages are uncommon. However, a small percentage of domestic packages are lost by the USPS (1 in 2,500 for domestic). It is more common an international post office will lose packages or create large delays (1 in 200 for International). Some of the most unreliable post offices are in countries like India, Russia, Asia, and the middle east (generally, countries least like the USA). Sometimes a package appears lost but it's really held up in customs and/or unclaimed by recipient. Please factor lost package costs into the price you charge your customer (since we do not offer refunds for lost packages). You will have to order again. We suggest using priority mail which is faster and has better tracking.

Delays

Delays are more common than lost packages. Probably 99% of packages will arrive in the average stated times (or close to it). However, about 1% (1 in 100) packages do take extra time above the normal average (delays of days or weeks in some cases). International shipments may take weeks or months unless you order using Priority shipping. Countries like India, Russia, and parts of Asia and parts of Africa and the middle east are not very reliable (more delayed packages on average). You send to those countries at your own risk as we offer no refunds for lost or broken packages (which is rare but can happen).

Tracking

International Tracking: Most standard shipments to other countries (international) may show tracking to Chicago or New York, at which point no further tracking is available. The package is still in transit and in the hands of a foreign nation. If you order Priority mail international, you do get more tracking information once the package leaves the United States. The amount of tracking you receive depends on the destination country, and enhancements to the USPS system.

Returns

Return Package Notification: As part of our service, we do notify you by email when we receive a returned or refused package so you can contact your customer and decide whether you want to order it again (at your cost). We do not always receive a returned package for INTL shipments. Some countries charge us very expensive return postage so often packages will be abandoned if it's an incorrect address, the recipient refuses or does not claim it (if in customs). Most other fulfillment services just throw your package away with no notification to you. We do not offer credits or refunds for returned packages because of the added labor and postage costs we incur while handling returns, as well as time and labor needed for publisher email inquiries. These costs more than offsets any benefit we might receive from reusing inventory. For a short time, upon request, we may resend the package to a new address for a $3.95 handling fee plus postage.

Breakage

Breakage: Our single quantity orders ship in a bubble mailer (or envelop for domestic sleeve type packages). We do not recommend CD style cases for single quantity orders. We offer CD cases but they are intended for our publishers that order 10 or more at a time (which then will ship in a box). We recommend using any of our DVD style cases for single quantity orders because they are more flexible and less likely to break. Some packages WILL get damaged which you need to factor into your prices since TrepStar does not pay for breakage. We barely charge over our cost so if a customer tells you the package is broken, you may choose to order again at your cost. Our prices are wholesale prices without any "retail" mark-up to you. Charging retail prices is how retailers can afford to offer refunds or replacements to customers. We are your wholesale supplier and our prices do not include guarantees for breakage. Most of what we charge you is postage and labor. In any event, breakage is fairly uncommon (except for CD style case single quantity orders). Perhaps 1 in 2000 for a domestic address if in a DVD style case and about 1 in 700 for a sleeve, or EcoPack. There will be a much higher rate of breakage if you choose a CD/Jewel style case which is more rigid and breaks or cracks easier (1 in 25). Sleeves are more fragile than DVD style cases but CD cases crack easily even though we use the best, heaviest CD cases we can buy! We recommend ordering 10 or more units if you use CD cases (as that will ship in a box). The breakage rate is higher for International addresses (perhaps 2 or 3 times higher). If you order in bulk, they go in a larger more rigid box which prevents breakage quite well, but boxes are too heavy and expensive for single quantity orders (see reasons below).

For single quantity orders (fulfillment to individual customers), there is a balance between cost and weight of packaging vs. average breakage rate. We have chosen lightweight bubble mailers for single quantity orders because each shipment is at a lower cost than a box which over time, is much less costly than it is to replace the occasional broken package.
For example, if we shipped in a rigid box, it would cost about $0.60 extra in postage, and the box is about $0.90 more than a bubble mailer. Thus, for 500 packages, your cost would be $1.50 x 500 or $750.00 extra for postage and packaging. Instead, it makes much more sense to ship at a lower cost, and deal with the occasional replacement which will cost you under ten dollars. That's why we always use the lighter, less costly bubble mailer for single quantity orders.
In addition, even if we used boxes, breakage still occurs. Ironically, experience has shown that the breakage rates for a small single quantity mailer boxes is about the same as bubble mailers. The post office treats boxes more roughly than softer bubble mailers which functionally eliminates any theoretical advantage of a stronger packaging box. The post office realizes bubble mailer means fragile. During the sorting process, all boxes are moved and dumped into large bins. During this step, a small box might be crushed under any number of larger boxes that can weight up to 70lbs. All bubble mailers and other envelopes get sorted separately from boxes. Bubble mailers and envelopes will always be lighter and more flexible so there will be no large heavy boxes with the potential to crush the bubble mailer contents.
The longer the route, and the worse the destination country, the more likely it will be broken.
When choosing a CD Jewel style case for discs or USB, remember this: They will crack more easily if you send a lot of single quantity orders. DVD cases are more durable. We do not recommend using CD cases for single quantity orders. If you tend to ship individual products to individual customers, use DVD style cases instead.
Package Shape:
When you order, you choose between 'Standard', 'Standard + Tracking', or 'Priority'. Depending on that choice, the quantity, the number of products ordered, and the type of packaging your product is configured with, the package
shape
changes which affects the postage rates:
Package Type
Description
ENVELOPE
Thin sleeve in envelope or EcoPack envelope shaped package:
Domestic:

Used when 'Standard' shipping is selected if your product is a DISC/USB in sleeve or EcoPack.
Light DISC or USB in sleeves or EcoPacks can ship at a low cost envelope letter rate for domestic packages.
If you require tracking, choose 'Standard + Tracking' on the order form.
Envelope packages costs a few dollars less than rectangular parcels, but there is no tracking for envelopes.

International:

No INTL package will ship as an ENVELOPE
All INTL packages will ship as a FLAT or RECTPARCEL depending on quantity and amount of products ordered (see below).

FLAT
Flat shaped package larger than envelope:
Domestic:

FLAT is used for thin multi disc orders like 2 discs in sleeves if 'Standard' shipping is chosen during ordering. However, no tracking is provided for Domestic flats.
If you require tracking, choose 'Standard + Tracking' on the order form.

International:

Regardless if you choose 'Standard' or 'Standard + Tracking', INTL shipments where quantity is 2 DVD case sized products or smaller will ship as a FLAT package which is at a lower rate than heavier parcels. Some tracking (depending on the country) is provided for international FLAT or RECTPARCEL packages.
By special rule, we are able to ship these at the lower cost FLATs rate using the Endicia/Stamps.com Global Access Program (GAP).

RECTPARCEL
Rectangular Parcel:
Domestic:

Any CD or DVD case style products (for discs or usb) are considered rectangular parcels by the post office when shipping to USA addresses (domestic). For this reason, the package type will always be RECTPARCEL for domestic addresses regardless if you choose 'Standard' or 'Standard + Tracking' when ordering.
Most multi quantity or multi product orders will ship as a RECTPARCEL.
Domestic rectangular parcels always receive tracking but cost a few dollars more than envelopes or flats.

International:

Any international shipment that has more than 2 DVD cases will ship at the RECTPARCEL package rate which is more expensive than the FLATs package type regardless whether you choose 'Standard' or 'Standard + Tracking'.
INTL FLATs or RECTPARCELs both will receive some tracking depending on the country.