Pick the type of disc you're setting up
Your disc contains audio files only, is 74 minutes or less in total play time, and you want it playable in any cd player. If you have lots of mp3 files that have a longer play time, choose Data CD.
Detailed Instructions
You have about 702 or less MB of files you want burned to a CD. This can include mp3, exe, pdf, or any other types of files. If your data is larger than this, choose the DVD option.
Detailed Instructions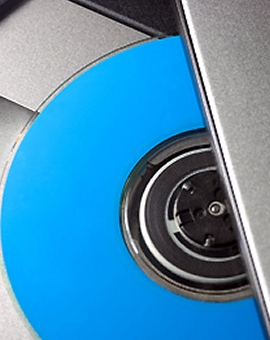 You have video files for a video DVD, or you have data files for a data DVD. Regardless of which, choose this DVD option. A Data DVD is similar to a Data CD, just with a larger capacity.
Detailed Instructions
Or, let us help you with project setup
If you would rather skip the file preparation step, or want complete project setup support, you have a few options. Learn More
TrepStar CD and DVD Media
TrepStar burns to CD-R and single layer DVD-R (DVD5) blank discs. We do not offer dual layer DVD, or blu ray.
We use only Professional Grade Glossy CMC Pro (Powered by TY) blank discs. We print in full color and the finish is glossy and the best on the market.
We do not burn to dual layer DVD (DVD9) or Blu-Ray
We can not burn your copy protected discs (or the copy protection would not be very good would it).
We do not add copy protection to your discs.