CD and DVD Examples
Your Software, Music, or other Digital Product will be burned on the CD or DVD and your graphics will be printed on the CD/DVD in 16 million colors.
Example 1: AdsGone Popup Killer software on CD from A1Tech, Inc.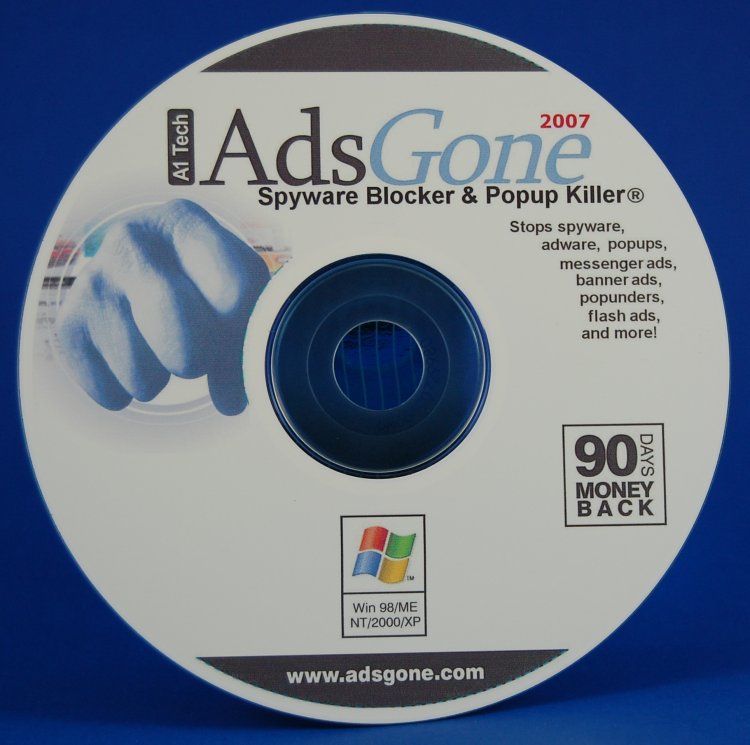 If you would like to see exactly what your customer would receive,
Click Here.