The wholesale order form is for publishers that already have a shopping cart, sell on eBay, or have paypal buy now buttons.
1) After you create your TrepStar project(s), when you click the order button from within your TrepStar account, you will see the Wholesale order form:
We call it wholesale because we are charging you directly, the lowest price possible.
You may charge your customer whatever you like since you are taking money from your customers via your shopping cart, or Paypal buy now buttons.
Our prices are not based on a percentage of what you charge your customer.
When orders come through, start by using this order form, or the spreadsheet order process to submit orders.
Later, you can automate ordering.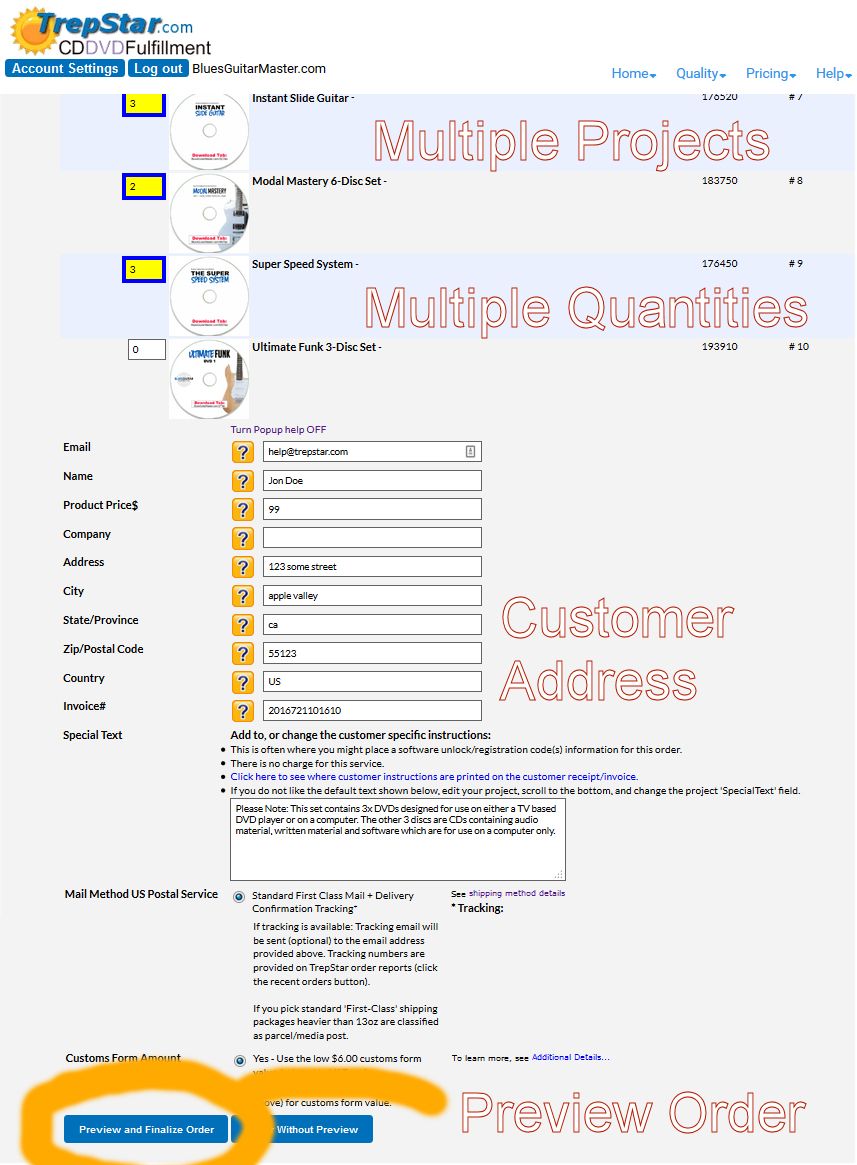 2) You may preview the order to get pricing for various quantities, shipping methods, and destination countries to understand the pricing differences so you know how much to charge your customer.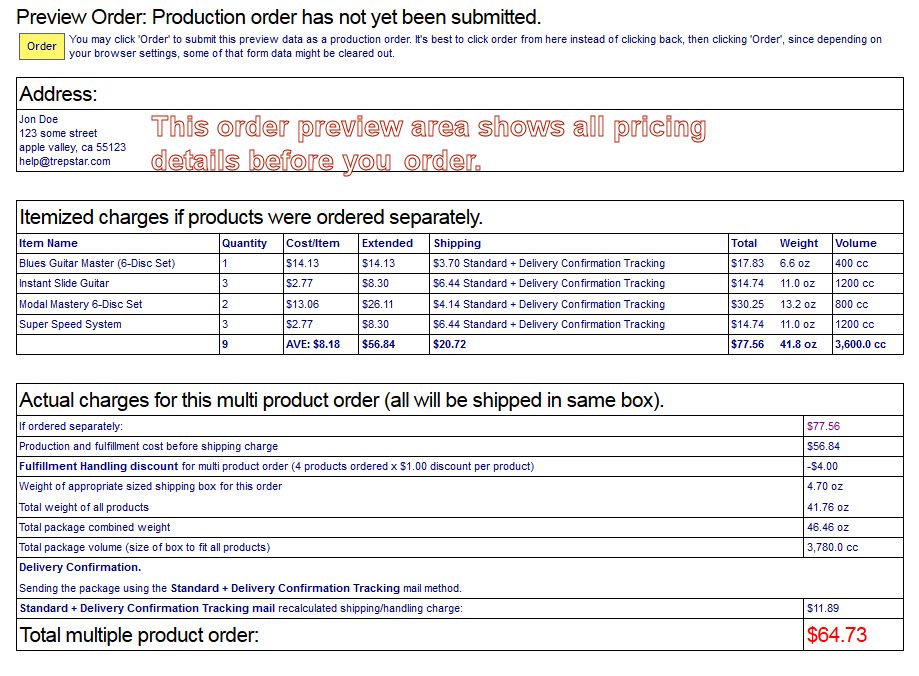 If you don't have a shopping cart yet, consider the TrepStar Retail order page/cart. You use our buy now buttons, and we do everything else.