Project Setup and Support Options
FREE Self Service Project Setup

Our site is designed so you may set up your project yourself at no cost. Edit your project and read the documented sections.

Try our site search. For quick questions, contact us.
Data Files Setup Support $5.00

You understand how to create a project and upload the artwork files yourself.

You're just not quite sure not sure how to configure the data files that will go on your CD/DVD.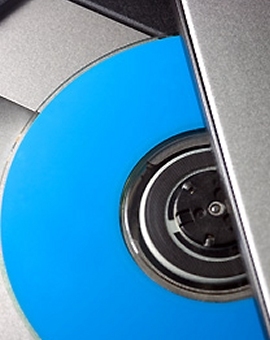 Complete Project Setup Support $25.00

TrepStar will take control. We'll communicate by phone or email.

We'll get your files from wherever you have them. We'll configure your project including uploading your artwork files.
Complete Project Setup Support $25.00
If you're on a tight schedule and don't have time to configure the project yourself, we can completely take control of project setup. As long as you have the data and artwork files, we can set the project up for you:


Make sure you have created a FREE account.
Send us this email help@trepstar.com and we'll take care of the rest. We'll bill your account later.
You may also call us at (612) 810-4040. Leave a short message if we miss you.
We'll bill you later after we contact you regarding your project needs.
If you don't have artwork files yet, we offer artwork services at $25.00 per hour.
This price is for a single disc set. If you have a multi disc set, each extra disc is billed at only $5.00 for each extra disc.
If you need DVD authoring services, click here to learn more.
Data Files Setup Support $5.00
You may not have the time, or are not quite sure how to prepare the data files that will be burned to the CD/DVD. Choose one of the following options if you've created your project and understand how to upload artwork files.

Option 1: You may print this form and mail us a copy of your CD/DVD and we'll set it up for you.

Option 2: If your .zip or .iso file is "in the cloud", you may use Google Drive, Amazon S3, Dropbox, or other cloud based storage services:
Upload your .zip or .iso file(s) to your cloud based storage.
Grant help@trepstar.com access to your files and send us the public link to your files by email.
Each separate disc will need to be a .zip file or .iso file. You need to understand how to prepare the data files to use this option.
Send an email to help@trepstar.com to let us know which project you want us to set up.
Order Automation Support $40.00 per hour
Are you using TrepStar to manufacture and ship products directly to your customers one at a time when your customer orders from your shopping cart, Paypal buttons, or eBay? You probably don't want to fill out the TrepStar order form each time a customer orders your product. Many TrepStar publishers automate the order process.

Option 1: You may configure order automation yourself at no charge.

Option 2: You may want to consider the TrepStar spreadsheet order process.

Option 3: You may use our paid consulting service:
Order automation is non trivial which means each case is different and it requires the help of our programming staff.
We charge a $40.00 per hour consulting fee with a 2 hour minimum charge ($80.00).
Depending on which cart you use, it could take between 2 and 40 hours. Once we find out a little more about your project, we can give you a more accurate estimate.
If it's fairly simple, like helping you set up integration with your Paypal or eBay buttons, it should only take an hour or two.
We realize this can be expensive, so we often recommend you first try hiring out your project at FreeLancer.com which is almost always less costly for the more complicated projects.
If you would like order automation support, send an email to help@trepstar.com to let us know some of the details.