Turnaround Time - One Day Manufacturing
Create Your Project

Create and set up your project in as little as 20 minutes.

Once your project is setup and approved, you're ready to order.
Sign Up
Order Product in Any Quantity

Once an order is submitted to TrepStar, we start to manufacture immediately.

The product is manufactured within 24 hours and shipped to any address.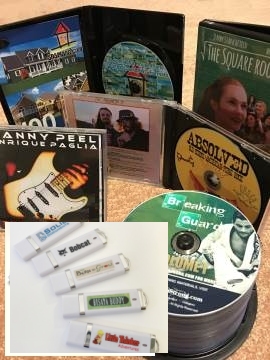 Shipped Next Business Day

Your product is often shipped the next business day.* We ship to any domestic or international address using USPS.

* See how to estimate total shipment time below.
IMPORTANT:
Total shipment turn-around time time is manufacturing time plus shipping time. For example, if you ordered right now, because the time now (10/20/2017 2:33:19 PM) is after 10:00 AM central time, the product would ship in 2 business day(s) which will be on Monday. There is no shipping on Sunday. TrepStar offers NO guarantees for delivery times. All times listed below are estimates and averages.
MANUFACTURING TIME:
We require a full business day to manufacture the product before it will be ready for shipment.
If you order after 10:00 AM central time on a given day, it may not ship the next day, but possibly the day after that. Often we are able to ship sooner, but we publish here that we need that extra time just in case there are delays.
For example, if you place your order early Monday morning (before 10:00 AM), we will make the product that day or evening and it should make it in the mail on Tuesday (but it may make it in the mail by Monday afternoon). However, if you order after 10:00 AM on Monday, it may not be in the mail until Wednesday (but often will be in the mail Tuesday).
For example, if you order at 11:00 AM on Thursday, is will probably be in the mail Friday, but we might not get it into the mail until Monday since we do not normally ship on Saturday or Sunday *
When you order, look at the recent orders report. See the tracking link(s). You will see exactly when we printed postage, and exactly when the post office scanned in the package that we delivered to them. You'll see our turn-around time is very fast.
* We try our best to ship Priority-Express and Priority orders as soon as possible (next or same day) even if you miss the 10:00 AM deadline. We often get Thursday or early Friday orders in the mail Friday afternoon (we just can't promise that).
DELIVERY TIME:
The following timelines are estimates published by the US Postal Service. These are not guarantees.**
Domestic USA Addresses. USPS (US Postal Service)
Standard First-Class - No tracking (2-3 days average, 2 weeks max). When your product is packaged in a sleeve, use this for 1oz first class envelope mailer (it's like a single 1oz stamp).
Standard First-Class with Tracking - Tracking (only for USA destinations) - Includes Customer Tracking Email confirming package was delivered (2-3 days average, 2 weeks max). Single quantity orders that weigh no more than 13oz. This does not necessarily mean USPS full point to point tracking. There will be some kind of status and eventually a confirmation of delivery at a minimum.
Standard shipping for packages over 13 ounces: If a package is more than 13 ounces (most multi-quantity orders), the post office categorizes these packages as parcel select (no longer first class), thus, it ships as what they call Parcel Post/Media Mail (which has a 2-8 day delivery time). If you have a package larger than 13 ounces (like most multi quantity or multi product orders), use Priority mail if you need a 2-3 day delivery time.
Priority Mail - Email to customer with tracking (2 to 3 days).
Priority-Express Mail - Email to customer with tracking (1 to 2 days).
International Addresses: USPS (US Postal Service)
Standard First-Class Mail International - Some tracking. Sometimes tracking is available to the destination, and sometimes you see just the post office receipt scans, and sometimes tracking is shown up to the point when and where the package leaves the USA. It depends on the country, and the post office changes every few months. Western Europe and Canada are the best. These packages usually take less than 10 days with a 4 week maximum. Packages up to 4lbs.
Priority Mail International - Email to customer with tracking (6 to 10 business days). Note, if the package weighs more than 4lbs, the post office requires that it ship via Priority or Priority-Express. We automatically switch your order to Priority shipping if you pick Standard in this case.
Priority-Express Mail International - Email to customer with tracking (3 to 5 business days)
Other Notes:
If tracking is available, an email with tracking information is sent to the email address used during ordering. This does not occur if you have customer email notifications turned off (edit your project and publisher settings).
To locate any available tracking for an existing order, you may search for a customer record from within your account or click the recent orders button.
If you choose the 'Standard' shipping method, AND order quantity > 1 for a domestic address (USA), we automatically upgrade to Standard + delivery confirmation. For domestic addresses, if the package is over 13 ounces, it becomes Parcel Post/Media Mail which has a 2-8 day delivery time. If you need large packages sooner, ship Priority mail.
**
We do not offer refunds unless we make a mistake:
IMPORTANT: TrepStar will make sure your package gets produced, packaged, and delivered to the post office in a timely manner, using the address you provided. However, we do not guarantee delivery. If we did, our prices would just be higher. We are the "middle man" and choose to keep our prices as low as possible to serve our best publishers at the lowest price. Lost or delayed packages are a cost of doing business that you pay. We keep prices low. You charge whatever you want. That's the deal. If your customer is asking you about delays, we suggest you verify the address by going to usps.com, and/or ship it again using express mail. You may check tracking by logging into TrepStar, and clicking the recent orders button or use the search feature.
Lost packages are uncommon. However, a small percentage of packages are lost by the USPS. It is more common an international post office will lose packages or create large delays. Some of the most unreliable post offices are in countries like India, Russia, Asia, and the middle east (generally, countries least like the USA).
Delays are more common than lost packages. About 1 in 100 packages do take extra time above the normal average (delays of days or weeks in some cases). International shipments may take weeks or months unless you order Express mail. Countries like India, Russia, and parts of Asia and the middle east are not very reliable (more lost and delayed packages). You send to those countries at your own risk as we offer no refunds for lost or broken packages.
Tracking: Most standard shipments to other countries may show tracking to Chicago or New York, at which point no further tracking is available. The package is still in transit and in the hands of a foreign nation. If you order express mail international, you do get more tracking information once the package leaves the United States. The amount of tracking you receive depends on the destination country.
As part of our service, we do notify you by email when we receive a returned or refused package so you can contact your customer and decide whether you want to order it again (at your cost). Most other companies just throw your package away with no notification to you. We do not offer credits or refunds for returned packages (the added cost we incur while dealing with returns offsets any benefit we might receive from reusing inventory). If it's a large return (10 or more items in a package), we will resend it to a new address for a $10.00 handling fee plus postage (upon your request).
Some packages do get broken. It's actually fairly uncommon. Perhaps 1 in 500 or 1000 for a domestic address. Certainly, the longer the route, and the worse the destination country, the more likely it will be broken.