Customer May Edit Shipping Address:
TrepStar lets your customer modify the shipping address before the postage label is printed.
1) An optional email is sent to the customer with a link to edit the address. This email would also include any tracking information.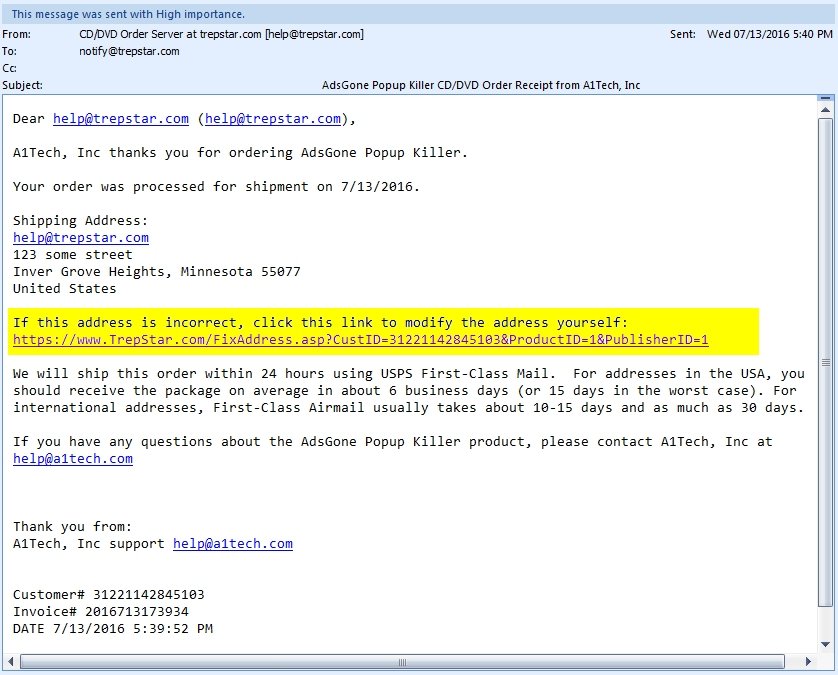 2) Depending on your account settings, your customer would have between 1 and 10 hours to edit this address before we print postage. You can turn these features off and modify them within your account settings.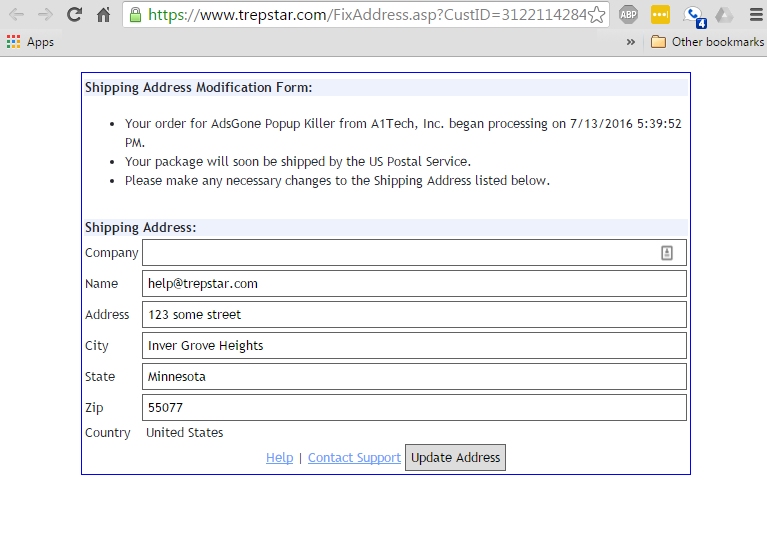 3) Once you have your free TrepStar account, click the account button and modify several settings: