TrepStar Custom USB Flash Drive on demand fulfillment service has advantages over our competition:
Other Custom USB Flash Drive services require minimum quantities of 25 or more costing you hundreds of dollars for product. you still have to get to your individual customers somehow.
With that business model, you configure your order of 25 or more units shipped to your address or fulfillment company. You configure logo artwork and deal with customer support to configure any data upload or packaging.You pay up front and wait a few weeks to get your product. If you need more product, you have to start all over again.


TrepStar USB fulfillment is intended for publishers that want a service to manufacture and ship single quantity orders directly to your individual customer, at order time, at a low price - less than $10.
With TrepStar, you configure your free project once. You configure artwork and data options. Now, when your customer orders, submit a TrepStar order and we'll load data to the USB, apply your printed logo to the USB, package it, and ship it to your individual customers on demand, at order time. Orders are mailed the next business day.




See Prices | See Examples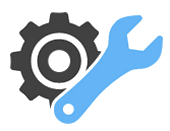 Our Competition:
They make you configure the project and pay for all units up front:
Choose the USB style, data capacity size, and quantity.
Upload your logo artwork
Pay several hundred dollars for a minimum order of 25 or more units.
Set up the data you want copied to the USB which often requires lots of time dealing with their customer support.
15 days later your product is ready to ship to you.
Express shipping is an added cost which means 3-5 days instead of the industry standard 15 days.
Pay for 25 or more units all shipped to you.
Disadvantages to the old way of doing things:
You must pay in advance for a many units at a time.
USB Packaging with custom artwork can add $2 per unit.
Whether you plan to send them to individual customers, or hire a fulfillment company, you have to deal with:

Order fulfillment problems and support.
Postage & handling will cost about $5. It's about $3 for postage and packaging, and $2 for handling (labor fulfillment cost).
Process returns and refused packages.
Deal with customer shipping complaints.

Unit costs are still high even with minimum quantities of 25 or more. Costs are usually between $10 and $14 dollars per unit NOT including any type of packaging.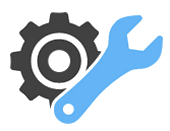 The TrepStar Advantage:
Configure the project once. After that, order product many times, whenever you want, in any quantity.
Choose the USB style, data capacity size, and quantity.
Upload your logo artwork.
Ordering comes later. Project setup is FREE.
Set up the data you want copied to the USB which you can do yourself using our advanced project management system. We are here to help if you get stuck.
Your project could be ready today, and product could be in the mail tomorrow.
Once your project is setup, order any time you want!


Our prices are low even for single quantity orders shipped directly to your individual customers at a low single Qty price.
See Prices
|
See Examples