DVD Packaging & Fulfillment

Providing your customers with the option of purchasing DVDs can greatly increase your monthly profits.

If you have avoided offering DVDs because of the time and logistics involved, we at www.dvd-fulfillment.com can help you. We offer a full range of DVD packaging and fulfillment services that allow you to transfer the process of supplying your customers with DVDs to us. We have worked with software, video, and distribution companies throughout the country, and we have helped our clients make more money and elevate their level of customer service.

The belief that in order to see a profit from DVD packaging and fulfillment you have to move a large bulk of units on a daily basis simply isn't true. The low costs of our services allow you to make money even if you only sell a few DVDs a day. Our prices also allow you to increase your income while offering great deals to your customers--it's a win-win situation. However, what you charge for DVD discs is entirely up to you. That way, DVDs can fit into your marketing plan seamlessly.

Once you have established DVD order option on your website, the ordering process will be integrated with our system. This enables us to handle every order, every step of the way. You do not have to worry about packaging, distribution, or any customer service issues pertaining to DVDs such as customer contact or customer queries.
TrepStar has low prices for short run on demand fulfillment and wholesale bulk copy CD / DVD / USB duplication and production.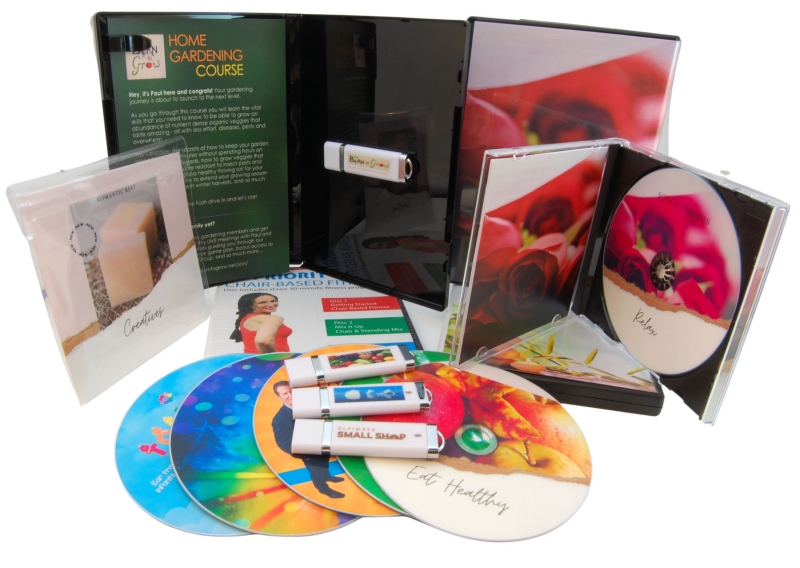 Build your brand by offering a physical product. Your customers and fans will have something to see, feel, touch, and put on their shelf to remember you by. There are countless streaming services that fans forget the minute your music or video stops playing. Create a physical connection that can be remembered for years.