CD Replication Company

At www.cd-fulfillment.com, we help you provide your customers with the CD backup software that they want and we give you the opportunity to increase your profits by functioning as a CD replication company that manages every step of the process. When you work with us, you will not have to be concerned with buying equipment, designing software duplicates, or creating a distribution operation.

As a CD replication company, we make it easy for you and your customers to benefit from our services. You can set up a free account with us by filling out some basic information about your company and your software titles. Our support staff will then work with you to integrate your graphics and setup files. When you are ready to get under way, you can set up a backup CD option on your website. However, you will not have to handle any of the orders that come through--leave that to us.

When an order is placed by one of your customers, we will fulfill it. We will give the customer an email notification, we will send them their software, and we will even handle all customer service issues regarding backup materials. Thus, you can expand your services and product offerings without any extra equipment or personnel.

At www.trepstar.com, we charge you a very low set rate for each CD you purchase. We also offer discounts if you need 10 or 20 CDs per day (see our pricing info). However, we do not dictate in any way what you charge your customers. This aspect of our CD replication company has allowed our clients to consistently make substantial profits each month. We encourage you to contact us at help@trepstar.com if you have any questions regarding our services.
TrepStar has low prices for short run on demand fulfillment and wholesale bulk copy CD / DVD / USB duplication and production.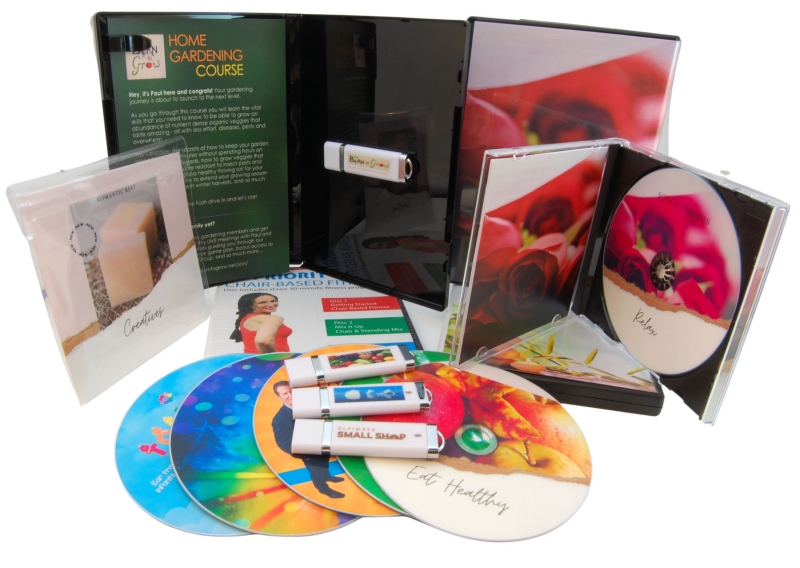 Build your brand by offering a physical product. Your customers and fans will have something to see, feel, touch, and put on their shelf to remember you by. There are countless streaming services that fans forget the minute your music or video stops playing. Create a physical connection that can be remembered for years.