CD Duplication Services

The digital revolution ushered in an entirely new way to store and share information and to distribute entertainment. CDs or dVDs replaced the old floppy discs in the computer and the old cassettes in the stereo. It is no wonder then that people who by software often want it on CD even if they order it as an electronic download.

CD duplication is the process of 'burning' content from your cd or dvd onto high quality media. We use only the best CMC Pro Powered by TY (Taiyo Yuden) blank media. The master disc image (data) is read into a computer using commercial quality optical writers. The data is burned to the CD-r or DVD-r.

It takes between 2-10 minutes to burn depending on the amount of data. For this reason, CD duplication is quicker in the short term because there is no need to manually setup the machine to do high volume replication. Replication requires people to configure the machines and create a glass master. If you need over 500 copies, replication is a better option. Duplication, however, is perfect for low volume projects that require a quick burn time. Also, with duplication here at cd-fulfillment.com, after a project is set up, each disc costs the same to produce whether it's 1 order per day or 100 per day. And we send them to your individual customer and make them at order time.

If you sell software online, or any digital product you want on CD or DVD, our CD duplication services at www.cd-fulfillment.com can help you make more money and expand your customer base. We take all of the stress out of CD duplication by handling the process every step of the way. Once you use our CD duplication services, you will find that a substantial portion of your customers choose to pay for backup discs, and you may also discover that you have had potential customers out there who were not buying your software simply because they didn't have the option of receiving duplicate CDs.

Our CD or DVD duplication services provide your customers with discs that feature professionally designed color-printed labels as well as packaging with the software's name and graphic displayed. You will not have to worry about the production or distribution of the CDs, but we can work with you to create the visual image for the products if you like.

We have worked with leading software distributors for several years, and we have helped companies of all sizes make money. You can set up an account with us without paying an initial fee or making a long-term commitment, so there's no reason not to try our services. Feel free to contact us at help@trepstar.com with any questions you might have.
TrepStar has low prices for short run on demand fulfillment and wholesale bulk copy CD / DVD / USB duplication and production.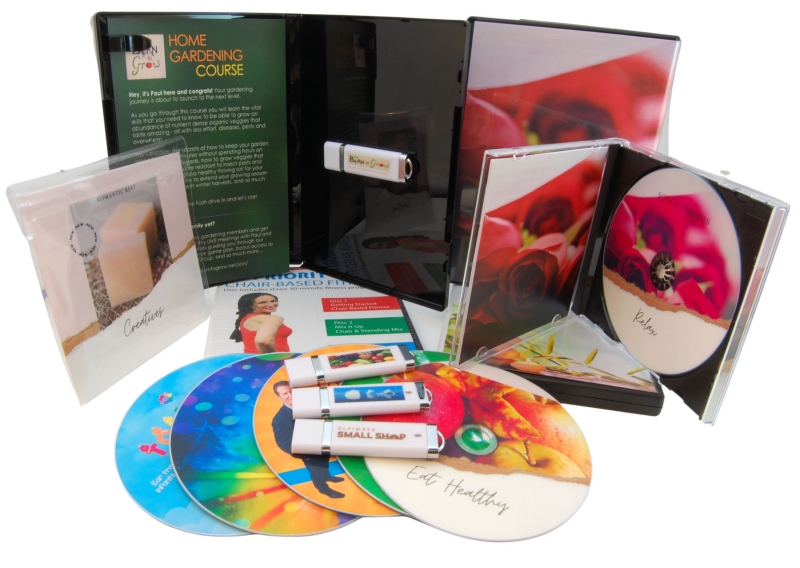 Build your brand by offering a physical product. Your customers and fans will have something to see, feel, touch, and put on their shelf to remember you by. There are countless streaming services that fans forget the minute your music or video stops playing. Create a physical connection that can be remembered for years.